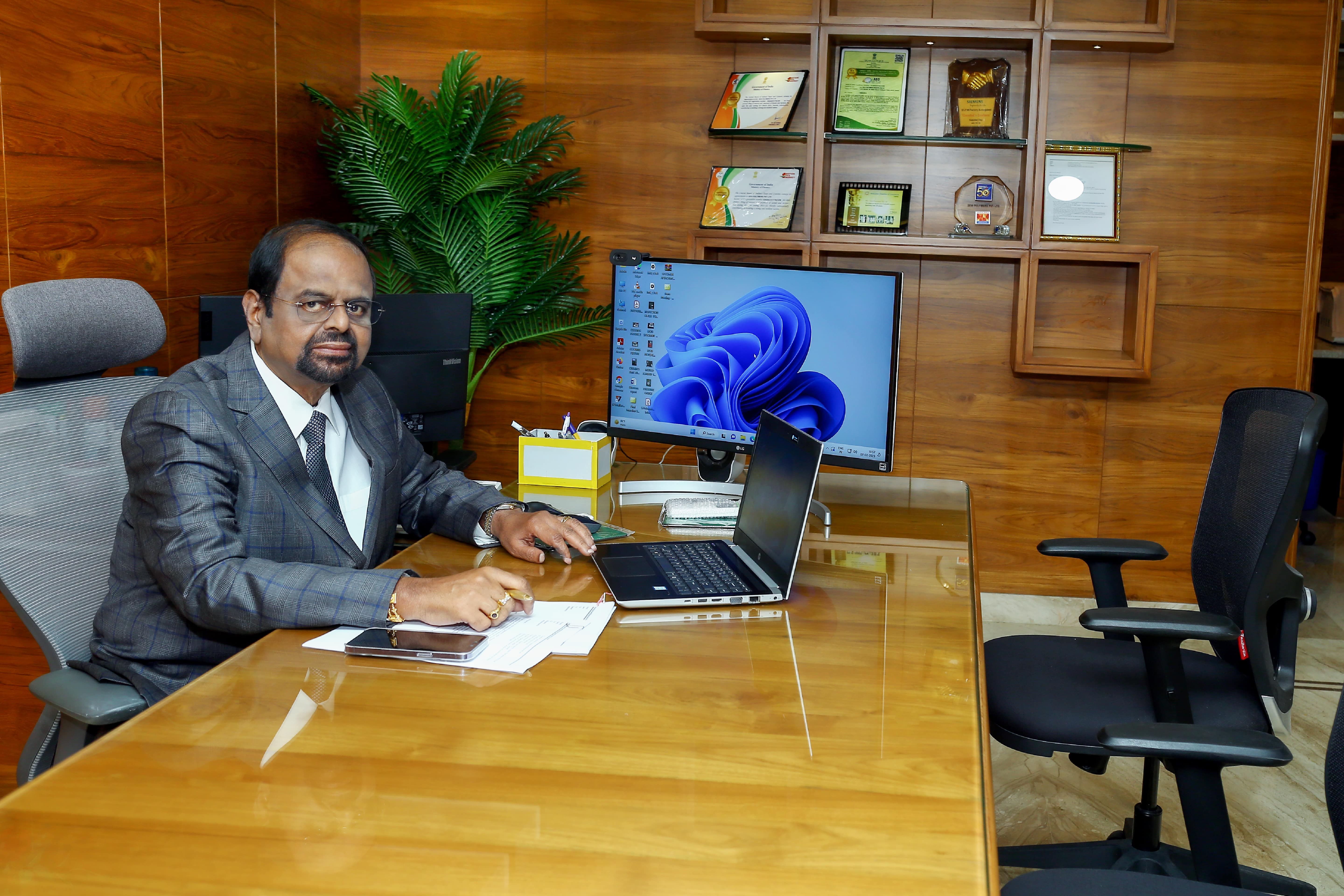 Founder/Managing Director
Mr. Mohan Ram Nanjappa, one of the Founder and Managing Director of Devi Polymers Private Limited, through his innovation, has developed a budding venture to internationally recognized compound and component supplier, expanding the company to global presence apart from Indian territory.
With His Engineering back ground starting from the late 1960's in electrical, mechanical and chemical fields, further enhanced by his studies at the reputed George Brown College, Casa Loma Campus, Toronto, Canada in Plastic Technology from the year 1972-1974, has single handedly researched to formulate special material grades suitable for Electrical switch gear, Home appliances, Food grade water Tanks, Submarine applications for Defence, Various automobile parts including reflectors, etc.
About Us
Devi Polymers Private Ltd is the leading manufacturer and supplier of Dough / Bulk Moulding Compounds (DMC / BMC) and Sheet Moulding Compounds (SMC), moulds and moulded components.
Devi started manufacturing Polyester Moulding Compounds under license from Fothergill & Harvey Ltd., U.K. / Freeman Chemicals, U.K in India from the year 1975 as Partnership venture and later established as Private Limited in 1983.
Devi Polymers Private Limited started its business in the year 1983, duly registered with Registrar of Companies, Tamil Nadu (Certificate of Incorporation No. 10198 of 1983 dt. 22.07.1983) and has three manufacturing units in Chennai Unit-A, Unit-B, Unit-C.
Overseas Subsidiary Devi Polymers Canada Private Limited in Canada is incorporated with Ontario Corporation number 1000316392.
The Company is certified by ISO 9001:2015, ISO 14001:2015, ISO 45001:2018 and IATF 16949:2016 by TUV NORD, Germany for Unit-A, ISO 9001:2015 certified by TUV NORD, Germany for Unit-B and ISO 9001:2015, ISO 14001:2015 certified by TUV SUD, Germany for Unit-C for our systems, environmental, safety and moulded products.
Devi Polymers is also registered in Directorate General of Foreign Trade (DGFT) for Importer-Exporter Code Number 0488026202. Additionally, is registered as MSME-Udyam Registration Certificate Number UDYAM-TN-02-0048716 and has M/s. Plastics Export Promotion Council registration cum membership certificate number PLEPC/MAS/D/104/2021-2022.